Welcome!
Welcome to HEALING little HEARTS online!
Our mission is to fund research at Boston Children's Hospital that will aid in the treatment and cure of pediatric heart defects ... specifically, research on tissue engineered heart valves.
This is one of the greatest hopes for reducing the number of open heart surgeries over the course of a child's life ... also reducing the risks associated, from developmental impairment to death.
Tissue engineered heart valves will be an exponential leap in the survival and quality of life for children.
• Won't you join us in HEALING little HEARTS?
• Donate here !
• View or print our 2016 Fundraiser Letter !
Cardiac Neurodevelopmental Family Symposium - (July 22, 2017)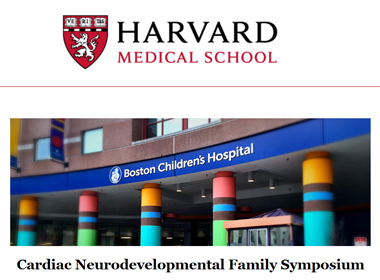 The Cardiac Neurodevelopmental Family Symposium is a new annual event that will bring together families and providers of children with complex congenital heart disease (CHD).
Saturday, July 22, 2017
Welcome Reception, Friday Evening, July 21, 2017
Folkman Auditorium, Enders Building
Boston, Massachusetts
For more information or to register online,
visit the website:

Cardiac Neurodevelopmental Family Symposium
The 9th Annual
Healing little Hearts

Gala & Auction!

A BIG THANK YOU to everyone who helped make the 9th and Final Annual Healing little Hearts Gala & Auction such a success!

It was an amazing night and we raised lots of money for the life-saving pediatric heart research being done at Boston Children's Hospital. Thank you to every volunteer, donor, sponsor, vendor, caterer, printer and everyone who attended the big night. A special thank you to our biggest sponsors... Long Built Homes, Tec-Mar Industries, Inc. and Shepard Group, Inc.

With the efforts of so many, we raised $121,000 and donations continue to come in! We are pleased to announce that we have reached our goal of raising over $1,000,000 !!!

Again, THANK YOU!!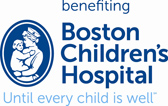 Read the
SouthCoast Today
article featuring
Kelly Sol Weglowski
, the
Standard-Times
2012 Mattapoisett Woman of the Year, raising awareness and funding for pediatric cardiac research.
•
Mattapoisett Woman of the Year raises funds for children's heart research
HEALING little HEARTS was started in June 2007 by Marc and Kelly Weglowski along with their daughter, Jillian, and it immediately grew with nearly 20 volunteers of friends and family. The Weglowski's son, Brady, now 11 years old, was born with a congenital heart defect and has spent many days and nights at Boston Children's Hospital. Among many of the things they have learned during this difficult time, is their desire to give back to Boston Children's Hospital and to help the many children that also depend on Boston Children's Hospital.

Thanks to your generosity, HEALING little HEARTS has raised over $1,000,000 from its nine annual fundraising galas.

Thank you to all of our volunteers, sponsors, caterers, donors, and supporters! Your efforts have helped us to exceed our goals and raise these important funds to benefit Boston Children's Hospital and pediatric cardiac research. Hats off to all of you!

And thank you ... for giving hope to little hearts.
Top